Pitch & Publish Conference, May 20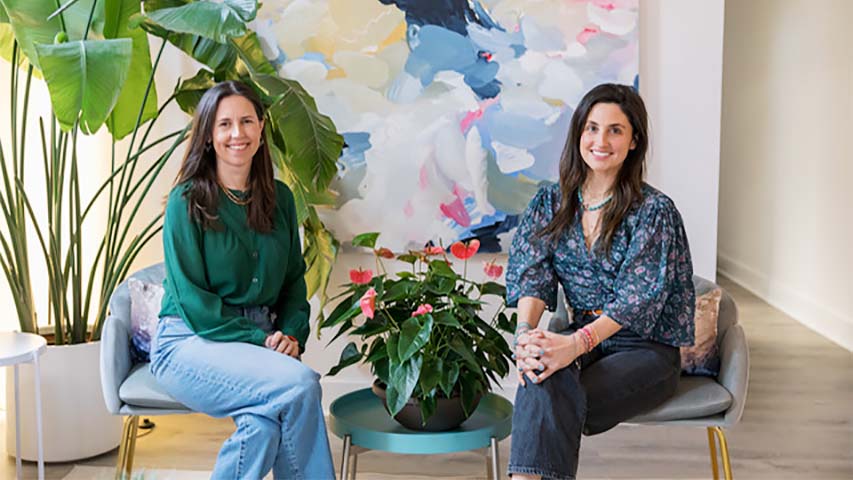 Liz Matthews and Julie Sarkissian of Westport Writers' Workshop. (Elizabeth Foley)
Westport Writers' Workshop offers writers seeking a literary agent, wanting to learn about the business or to meet authors and industry professionals their second annual Pitch & Publish Conference on Saturday, May 20.
The event takes place The Westport Library, starting with sign-in and a light breakfast at 8:00 am. On the evening before, a welcome party is hosted at the Westport Writers' Workshop studio, 25 Sylvan Road South, Suite J (in Westport).
Individual tickets are $350 for the conference, which includes three interactive panel discussions: "Ask the Agent," "The Road to Publication," and "Level Up Your Writing Game."
Tickets for the conference plus two one-on-one pitches with literary agents are $600 if registered by March 31. They are $675 after that date. The one-one pitches are an opportunity for writers to pitch their books in person to two elite literary agents or small presses.
Those writers will be alerted to the schedule of their individual meetings and when query letters must be submitted in advance. The agents include: Nora Gonzalez (Gernert Agency), Sarah Landis (Sterling Lord Literistic, Inc.), Jaclyn Gilbert (Driftless Literary), Eloy Bleifuss (Jankow & Nesbit), Ayla Zuraw-Friedland (Goldin Lit,) Samantha Wilkenson (Thomson Lit. Agency), Betsey Lerner (Dunow, Carlson & Lerner). Agents taking pitches remotely are Marin Takikawa (Friedrich Agency) and Michaela Whatnall (Dystel, Goderich & Bourret).
The Pitch & Publish Conference also includes an interactive writing experience, books for sale, goodie bags, refreshments, and a literary door prize gift basket.
The keynote speaker is Courtney Maum, author of five books on publishing, including "Before and After the Book Deal." There will also be an inspirational talk, "Live the Process, Own the Process, Celebrate the Process."
Tickets are on sale at westportwriters.org.
Westport Writers' Workshop is an independent literary arts center offering creative writing classes and free literary readings to the public. The organization provides free writing workshops to underserved populations. More information can be found on the organization's website.