Dr. King Honored at Lachat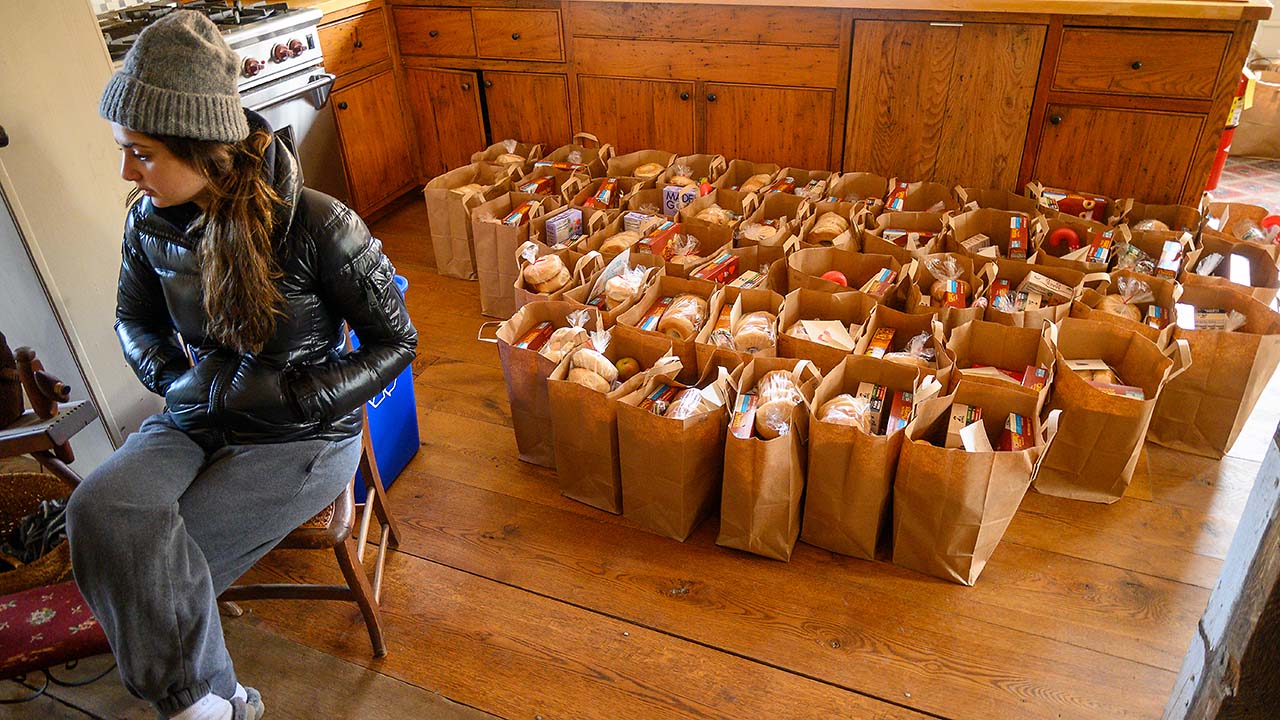 Photos: Weston Today
The life and legacy of civil rights leader Rev. Dr. Martin Luther King Jr. was celebrated at Lachat Town Farm on January 16 with a Day of Service.
In partnership with the charity Person to Person, volunteers filled hundreds of grocery bags with donated breakfast foods that will go to people facing food insecurity.
A video of Dr. King's "I Have a Dream" speech streamed throughout the event. Families stopped at stations on a StoryWalk to learn about Dr. King's life. At crafts tables, children could write, draw, and create messages of goodwill to include in the grocery bags.
This is the fourth year Lachat has held a Day of Service in honor of Dr. King.