Weston Police Say "Thanks"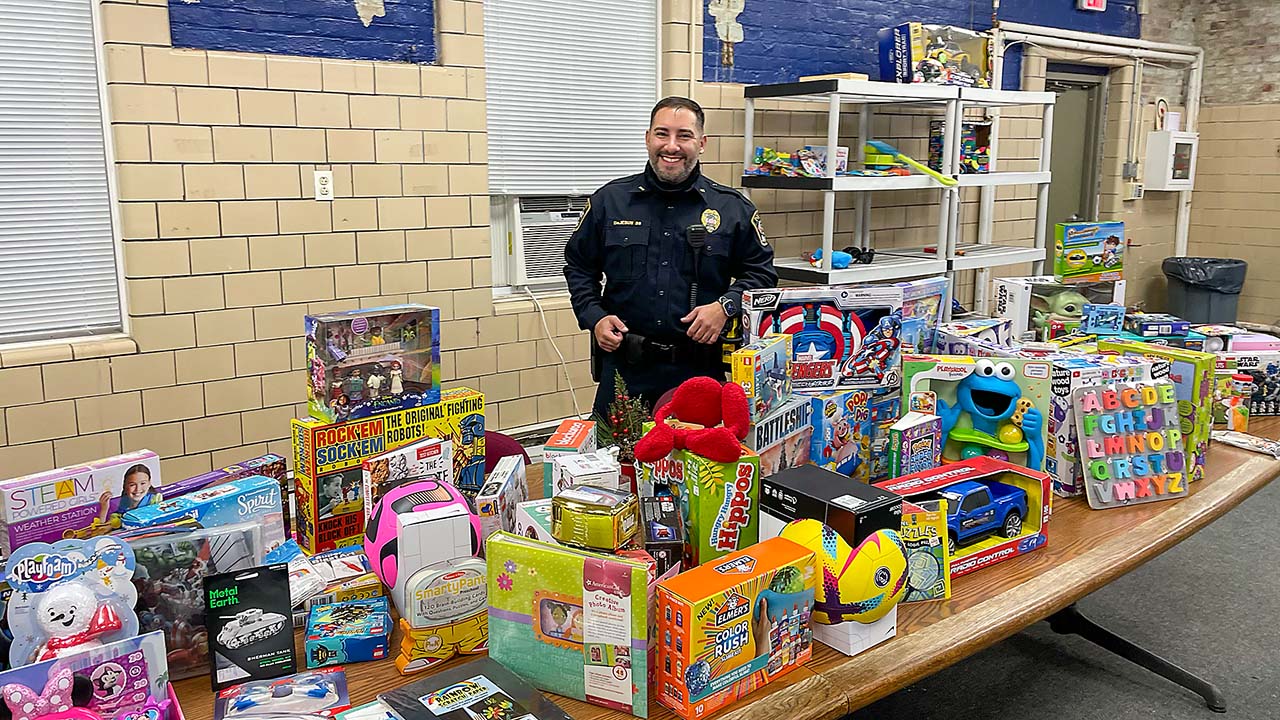 Officer Carlos DeJesus with donated toys. Contributed photos
The Weston Police Benevolent Association and the Weston Police Department thank the Weston community for generous donations to our toy drives, allowing us to collect and distribute toys to hundreds of families throughout the region.
Thanks also to the Marine Corps League of Ridgefield, who serve as the collection hub in the region for the "Toys For Tots" program, for their hard work and dedication spent on this year toy drive.
The amount of toys collected is a true reflection of the spirit of the holidays and the generosity of the Weston community. The City of Danbury special needs staff and students at the Granville and Cottage Street schools greatly appreciate the number of donated "cause and effect" toys and interactive learning games that stimulate the learning process. The donations will make a big difference not only in the children's homes but in classrooms as well.
We would also like to thank Weston High School students Tyler Umhoefer, Daniel Carter, and their friend Cam Collin from Fairfield for donating their time and efforts at the "Stuff a Police Humvee" event at Weston Shopping Center.
The kids did a great job loading the Humvee and keeping things organized all day long. This is Tyler and Daniel's second year helping the Police Department, a true testament to their character and dedication to community service. We would also like to thank Daniela Ackley and Dawn Egan for their hard work and continued support of the Police Department and the toy collection effort.
Officer Carlos DeJesus, the newest addition to the Weston Police Department, has six years prior experience with the Bridgeport Police Department and has strong ties with children and families he has worked with and helped.
Officer DeJesus did a fantastic job helping to identify and distribute toys to families in need in the Bridgeport region. We think Officer DeJesus's efforts during the Toy Drive and his love for children will certainly be a big asset to the Weston community and the Police Department as he progresses through his career. His efforts mark a great start to his career with the Weston Police, and we welcome him.
Thank you Weston!