A Voice From Kyiv: Part 2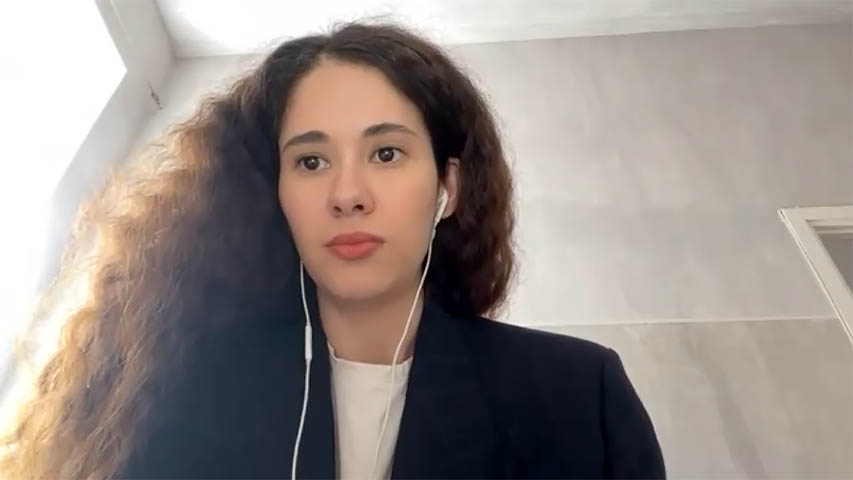 In a follow-up to our March interview, Nastya Popandopulos joined us from Kyiv, Ukraine for this video report.
Ms. Popandopulos lives under constant threat of Russian missile attack, which intensified shortly after our interview, but refuses to leave her home. She discusses her role in the volunteer organization that fights disinformation, and talks about disconnecting from family in Russia out of fear for their safety.
Ms. Popandopulos discusses two cases where the work of her "PR Army" may have sped the release of abducted Ukrainians: businessman activist Igor Kurayan and medic Yulia Pajevska, who was kidnapped by Russian-backed separatists while aiding victims of destruction in the city of Mariupol.
Ukrainians are resilient, said Ms. Popandopulos, who added that America's Fourth of July inspires Ukrainians to "create and build the country you are proud of living in."
Despite her increasing visibility and the persistent threats that come with it, Ms. Popandopulos says she is "the happiest person on Earth — because I'm alive."
A request
Ms. Popandopulos says Ukraine needs and appreciates the outpouring of support that has come from around the world. After our interview, she asked us to tell you about a particular fundraising effort, a drive by Ukrainian entrepreneur Serhiy Prytula.
The Prytula Charitable Foundation launched in the early days of the pandemic to provide hospitals with PPE, equipment, and medicine. It later focused on programs for disabled people, orphans, and children with autism.
With Ukraine's world now upside down, today the foundation supports the Ukrainian military, providing protective gear, equipment, medical supplies, transport vehicles, and drones. In that last category, the foundation hopes to raise $15 million to purchase Turkish-made Bayraktar TB2 drones, which carry laser-guided bombs, are easily transportable, and are key to the country's defense.
Donations can be made here.