Lachat Building Makes Way for the New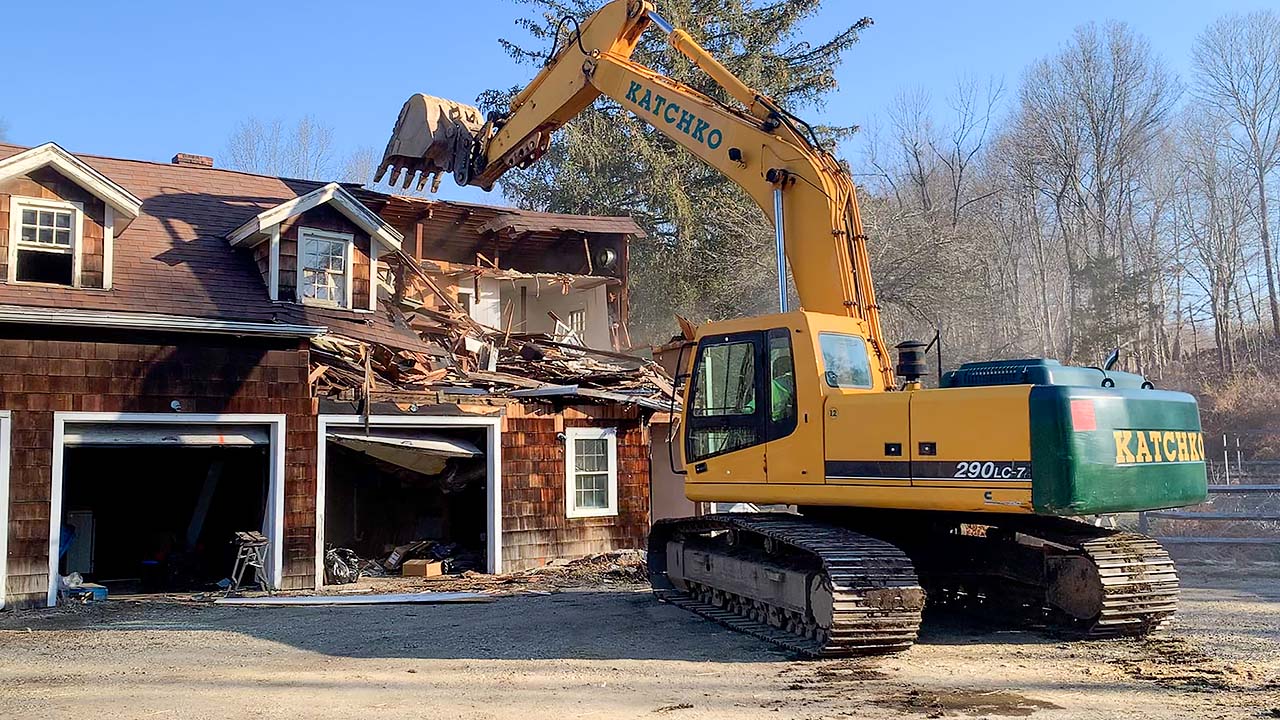 Photo: Carol Baldwin
In a head start on spring construction of a new educational center at Lachat Town Farm, the project began in earnest this morning with demolition of an old three-bay garage.
A crew quickly reduced the old structure to rubble, salvaging whatever beams, metal objects, and equipment were worth saving before clearing away the pile.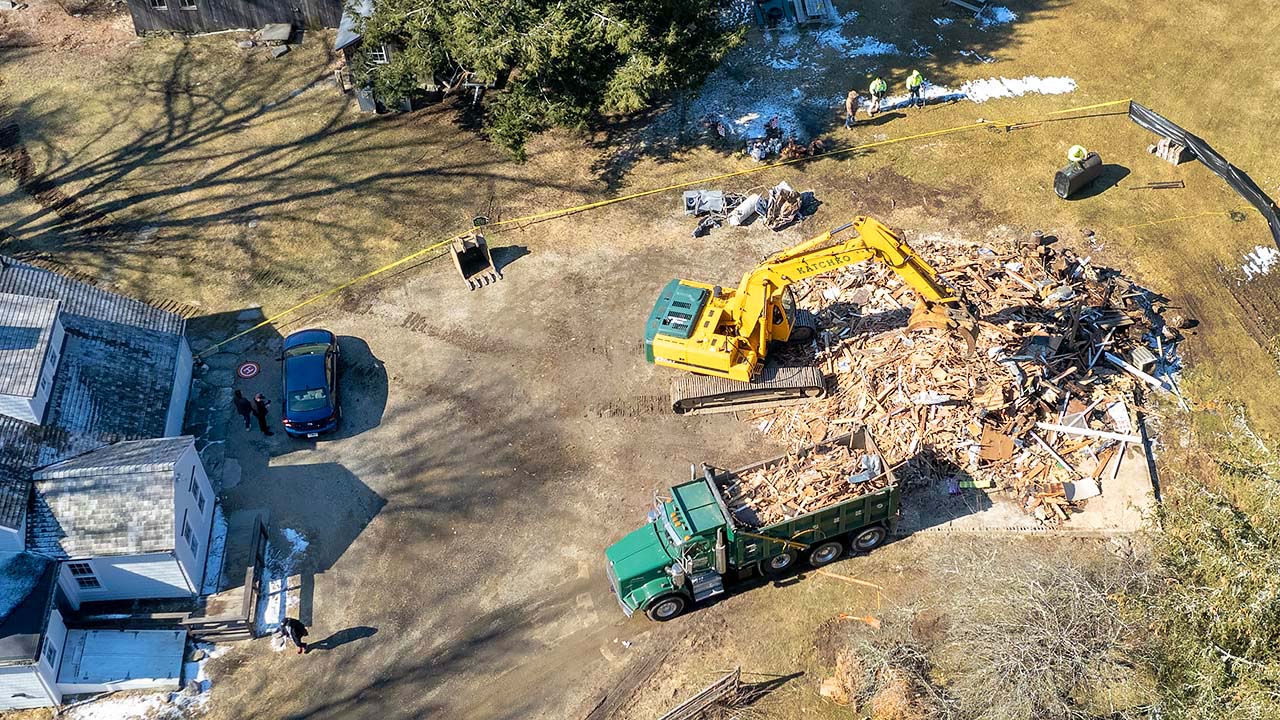 Photo: Weston Today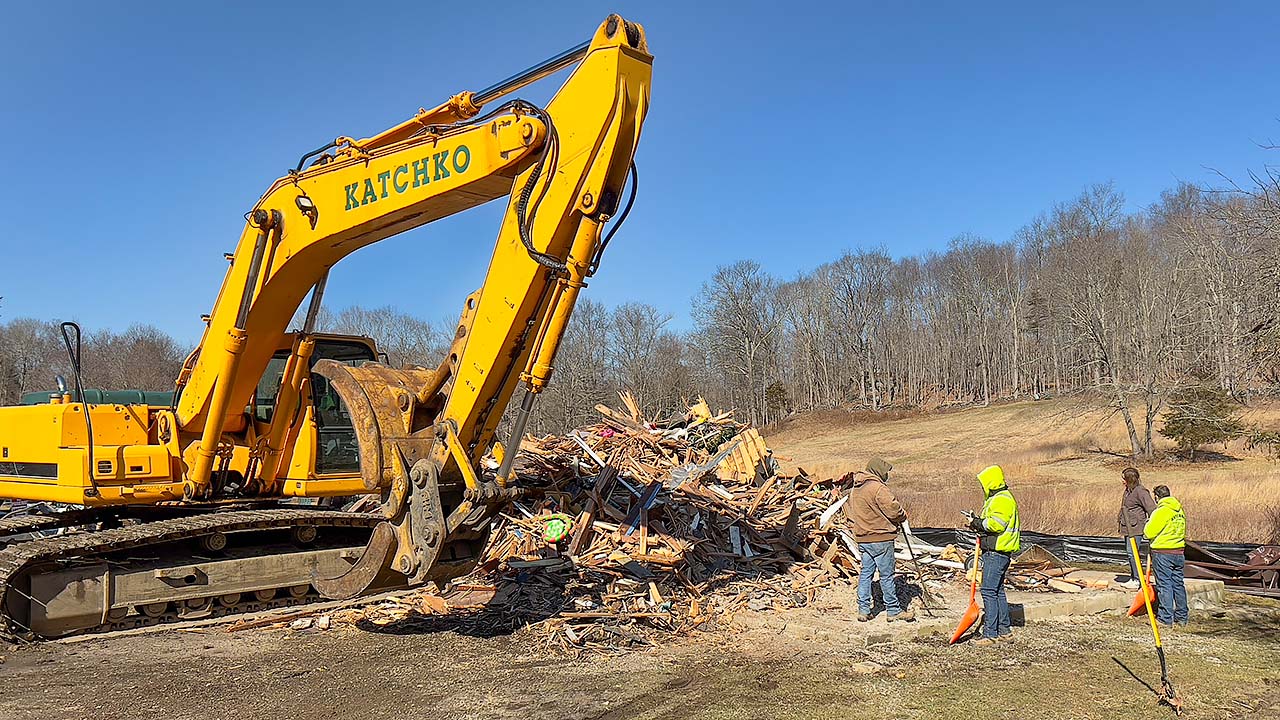 Photo: Weston Today
Photographer Bruce Plotkin was also on hand to record, in the images below, the major step in Lachat's effort to bring indoor year-around programming to the Farm.