Jolantha: It All Started With Ebenezer and Abigail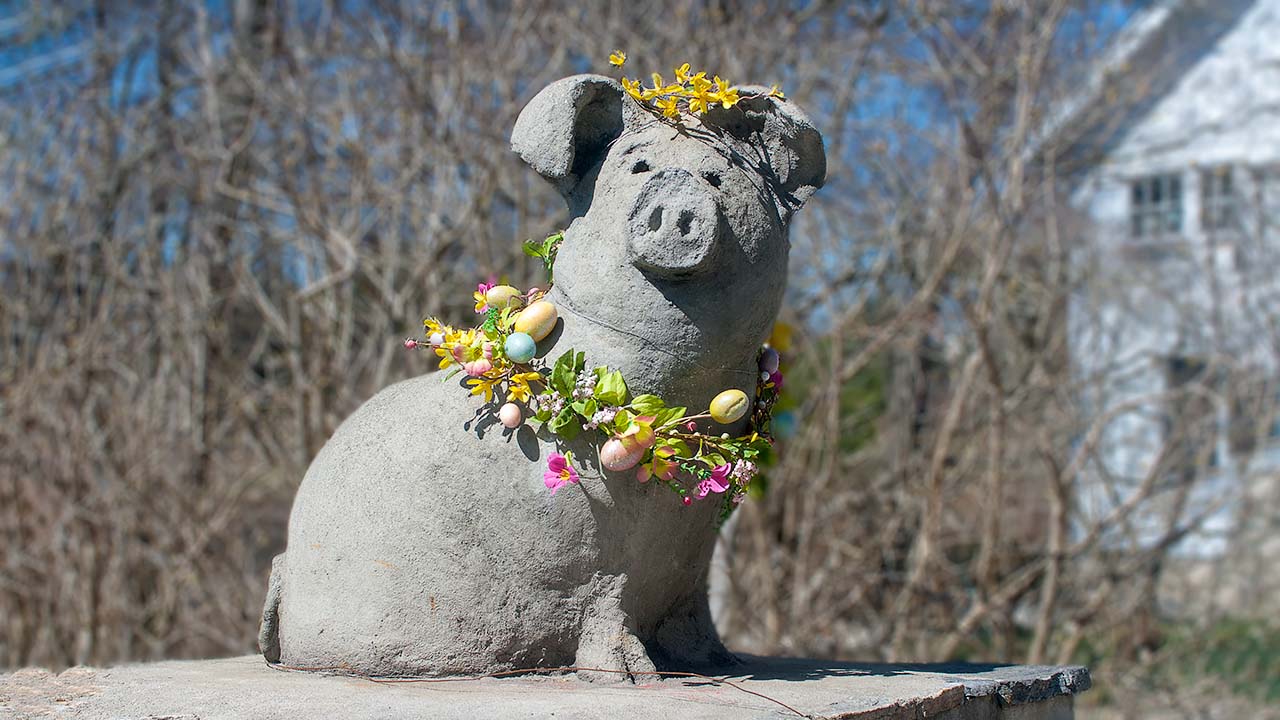 A pig named Jolantha lives on Kellogg Hill Road, always dressed for the occasion. She has taken on a life of her own with each passing year as a charming Weston icon.
But how did she come to be? Her history may surprise you.
In a seven-minute YouTube profile, Weston artists Hans Wilhelm and Judy Henderson tell Jolantha's back story and talk about their art, their books, and the bigger picture.